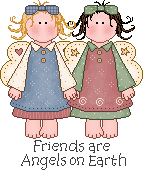 The services that Miracles of Birth provide and our philosophy. I will provide 3-4 visits with you before labor begins. I will be on call for you the last 2 weeks of your pregnancy and up to 10 days after your due date or until you are ready to deliver. I will be at the hospital with you during your entire labor and until you are ready for me to leave the hospital after your baby is born(usually 2 to 3 hours).
I will provide 1-2 visits if you need a break when you get home from the hospital. (Different fee for the post partum visits). first 2 are free anything after one will impose a fee.
I will help you to develop a birth plan to present to your doctor of you expect and would like to happen during your labor.
If your labor warrants a C-Section I will still attend if you would still like my services.
You will recieve massages during your labor and all the support you can imagine.
I am not there to take your partners' place merely just extra support for you and your partner and a guide to help your partner through.
My Philosophy
I believe that pregnancy and birth is a miracle in itself. I believe also that each are unique. I will do my best to provide you the best support while you are my client both in labor and after. I treat people the way I want to be treated. I give people my utmost respect and will respect your wishes. I will help you to develop a birth plan and we can talk to your doctor together over what you do and do not want with your labor as we welcome your miracle into this world.
I believe that woman should be empowered that they should not be scared that they will be lost within the birth it is their birth and they should be in charge to have things done their way as long as it doesn't harm them or the baby. Thats where the doula comes in to let the moms know that they can be in charge to know that they can get through the whole labor and delivery. Labor and Delivery is beautiful and can be the most wonderful experience one that they will cherish forever.